Ahmedabad: A 3D designer ended up losing 40 lakh rupees in an online task fraud after he signed up for more 'like-subscribe' tasks upon receiving the first payment of 150 rupees. Devang Chauhan, a resident of Moraiya in Sanand and an employee of a firm at Iskcon crossroads, filed a complaint of cheating at Changodar police station on Tuesday. On April 21, Chauhan received a Whatsapp message about a part-time job and promptly called the number. The person promised him remuneration if he promoted some videos on YouTube by 'liking' them.
Chauhan said that he was told to like three videos every hour and subscribe to the respective YouTube channels for which he would get 50 rupees each. "I received the first payment of 150 rupees in my account and was added to a Telegram group of around 166 persons where everyone was happy about making easy money," said Chauhan.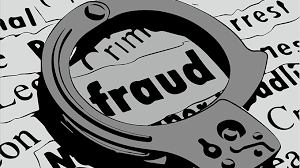 Chauhan said that he was asked to pay 1,500 rupees as prepaid fee to receive a task, and was paid 1,900 rupees upon completing it. After his next payment of 2,050 rupees, Chauhan signed up for bigger tasks and paid more amount as prepaid fees, but did not receive a single paisa.
"I received several calls from women who identified themselves as Jahanvi Singh, Mona, Rosana, and Lucy who encouraged me to take up bigger tasks. They even made a website of their company on which they registered the tasks I had completed and updated my payment details," said Chauhan.
Chauhan said that he was also made a member of other similar Telegram groups. After he ended up paying around 30 lakh rupees to receive more tasks but got none, he said he wanted to withdraw the money deposited as prepaid fees. "I was given the final task of reviewing a cryptocurrency firm. But I did not receive my money. They said that I had clicked a 'thumbs down' icon which meant a negative review, and therefore my payment got blocked," he said. The accused extracted 11 lakh rupees more under the guise of taxes to release his payment and conned him again.